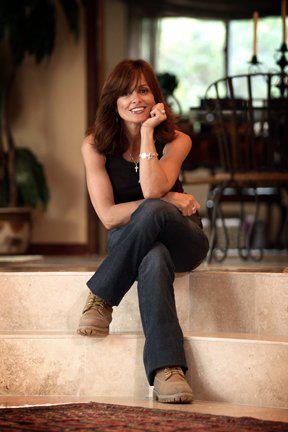 Victoria Martoccia is a Luxury Homebuilder, specializing in beautiful, severe storm-sustainable homes with every GREEN feature imaginable. She is setting a new benchmark for excellence in luxury home building.
As one of the Industry's few Female Contractors, she possesses the ability to construct an aesthetic perspective that is fresh and exciting–while engaging her clients throughout the entire building process.
Victoria realizes that the woman often drives many of the decisions in new home construction, because she is the one who has to make the space work for the family.  Victoria and her team understand, which is why they take customer consultation so seriously.
As a third generation builder, Victoria insists that every material choice, every craftsman selected, every nuance of the build must pass her unyielding eye for perfection.  With homes to their credit reaching up to 17,000 square foot, Martoccia Custom Construction builds spacious, breathtaking custom homes that are designed to meet a family's needs, unique lifestyle, and budget.
Victoria brings the same level of quality to her commercial construction projects.  With properties exceeding 50,000 square foot, Victoria and her team deliver extraordinary attention to detail, in order to assure that both the Owner's, Architect and Designer's vision for the project is realized.
Victoria's business is based mainly on client and industry referrals, therefore, she insists that Martoccia Custom Construction exceed the typical industry standards for customer satisfaction, by committing to aggressive completion dates, and staying within the budget.
Certification and Awards
1st PLACE WINNER in 2011 HBA "PARADE OF HOMES
"LARGEST CUSTOM HOMEBUILDERS"- Ranked "TOP 5"
"LARGEST SEMI CUSTOM HOMEBUILDERS"
HONORED BUILDER:2008 Orlando "STREET OF DREAMS", Featured Home for PGA Golfer Chris DiMarco
Connect With Victoria: